Featured Works - August, 2018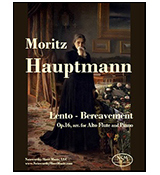 NSM's transcription of Mauritz Hauptmann's Lento (Bereavement) for alto flute and piano is based on an arrangement for violin and piano by Henri Ernst. The mournful simplicity of the Lento is perfectly captured and beautifully rendered by the alto flute.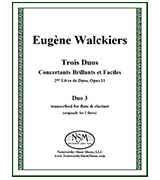 Walckiers was a masterful, inventive, and prolific composer and arranger of 19th century chamber music. "The duets, trios and quartets of Walckiers belong to the highest school of French art, and prove their composer to have been a man of real genius ... always elegant, charming, and scholarly" (Rockstro, Treatise on the Flute).
>