Featured Works - February, 2017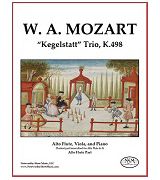 Alto Flute Part. The clarinet part for Mozart's "Kegelstatt" Trio, K.498, works beautifully on alto flute. Give NSM's transcription a try and we think you'll agree that the alto flute, viola, and piano arrangement is a natural.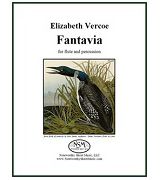 Score for Flute & Percussion. Elizabeth Vercoe's adventurous and fascinating work "Fantavia" is based on the rhythms and melodies of North American birdcalls. Listen to audio samples and preview a page of the score.
>